Painting Holidays in France
The joy of France
The Dordogne is a painter's paradise, and one of France's most beautiful regions, we invite you to discover it.
Our relaxing and inspiring Saturday to Saturday residential painting courses give you the opportunity to paint in the studio or "plien air" and are tailored to meet your own individual needs.
Painting Holiday Dates
---
2023 HOLIDAY DATES
---
Sat 20 May – Sat 27 May 2023
Sat 17 Jun – Sat 24  Jun 2023
Sat 15 Jul – Sat 22 Jul 2023
Sat 12 Aug – Sat 19 Aug 2023
Sat 09 Sep – Sat 16 Sep 2023
Sat 07 Oct – Sat 14 Oct 2023
---
2024 HOLIDAY DATES
---
Sat 04 May – Sat 11 May 2024
Sat 01 Jun – Sat 08  Jun 2024
Sat 29 Jun – Sat 06  Jul 2024
Sat 10 Aug – Sat 17 Aug 2024
Sat 07 Sep – Sat 14 Sep 2024
Sat 05 Oct – Sat 12 Oct 2024
Great Tuition
Steven Reed is an experienced and enthusiastic teacher who ensures that all students have plenty of opportunity for personal attention. Groups are limited to a maximum of 8 participants.
Beginners receive sensitive instruction in the basics of drawing and painting in the medium of their choice. You will also be encouraged to develop your own style, in an environment that is both stimulating and structured with demonstrations of techniques provided as required.
Beginners or experienced painters
For the more experienced artist, the Dordogne offers an inspiring and refreshing environment.
There are many historical chateaux, exciting local markets, breathtaking landscapes and peaceful river scenes to make your brush quiver …. The tutor can create an individual programme to develop a particular aspect or type of subject matter the experienced artist wishes to develop.
Experiment with mixed media
Steven offers tuition in a wide range of media; watercolour, pen and ink, oil painting, acrylics, mixed media, pastels & drawing and encourages you to experiment widely during your stay.
Don't forget the regional food and wine
During your stay you get the opportunity to have a "taste of France" and experience a range of local and regional cuisine and try the delicious wines of the area. There are also many leisure activities for non-painting partners in the locality.
An example of a weeks holiday at L'Atelier des Arts
Many people ask us what happens during a typical week. We have provided an example below, but we are VERY flexible when it comes to planning your perfect painting holiday.
SATURDAY
Arrival, welcome chat. Set-up materials in the studio – discuss what you hope to achieve during the course.
Go for a walk or cycle ride and discover the Perigordian village of St-Severin d'Estissac. Aperitifs and dinner at 7:30 with your hosts in the courtyard.
(Evening working) Students may have evening access to the studio.
SUNDAY
Daily timetable.
8:00- 9:00 Breakfast, Continental style.
9:00-1:00 Morning classes (with a coffee / tea break).
1:00-2:30 Lunch in the garden.
2:30-5:00 Afternoon classes (with a coffee / tea break).
7:30 Aperitif.
Dinner in the courtyard, or the Dining room by candlelight.
MONDAY
Demonstrations and work in the studio on methods and techniques. Paint, tutor on hand.
TUESDAY
Studio time in the morning. After lunch visit a local place of interest.
WEDNESDAY
All day field trip with picnic.
THURSDAY
Local Market. St.Astier. Studio time in the afternoon. Dinner in local restaurant.
FRIDAY
Working in the studio and working outside. Review of the week's achievements farewell evening dinner.
SATURDAY
Departure. (It is possible to stay an extra day for a small supplement if your flight times require it).
Book early to avoid disappointment
These popular painting holidays get booked up quickly, so to avoid disappointment, just check to see if there are places available on your ideal holiday dates.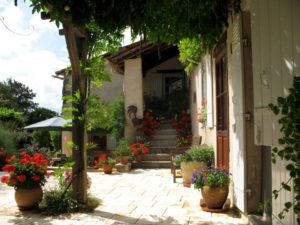 ---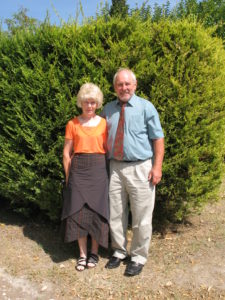 ---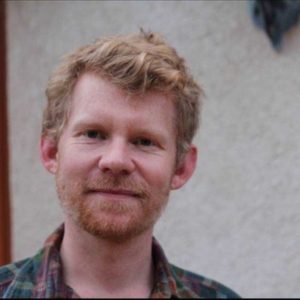 ---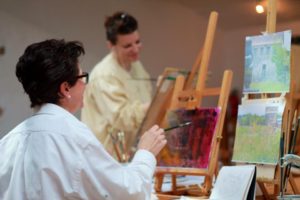 ---